Here are our exciting Birthday party Upgrades for children's Birthday Parties.

Genuine Quartz CRYSTAL SKULLS
Great reminder of the new movie Indiana Jones and the Crystal Skull.
Small - 1/2 inch each
$5 each




You Asked For It - We Got It For You!

As the leader in Dinosaur Events Dinosaurs Rock® proudly offers you for the first time

Genuine Dinosaur Teeth you can now add to your Fossil Dig.

Limited Quantities Available - for only $5 each!




Want an additional really cool activity?

Try our AMBER Discovery Kit
Polish a rough piece of genuine Amber to take home. Many in our programs have found "inclusions" -- bugs trapped for millions of years within.

Only $3 per child!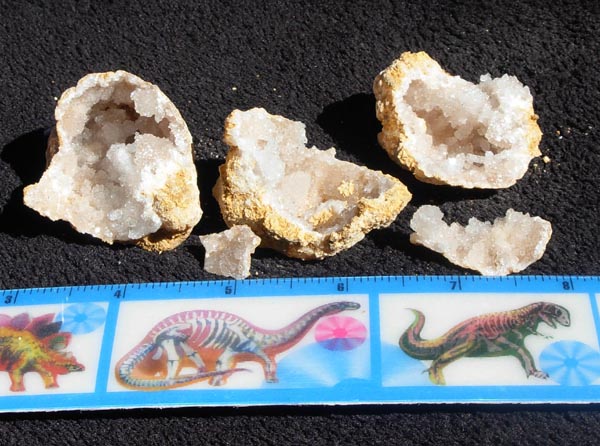 GEODES may contain Crystal Quartz, Calcite, and/or Smokey Quartz
Check Out Our Other Dinosaur Parties: