6.

Our Fossil Dig & Panning Activities are for children 3 years up only due to the small size of specimens.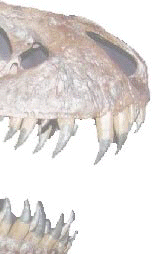 The Bigger, The Better, The Coolest,
Action-Packed, Scare Your Neighbor...
Newest party option...

DINOSAURS ROCK®
Dinosaur Birthday Parties
Not Just A Party, This Is An Event!!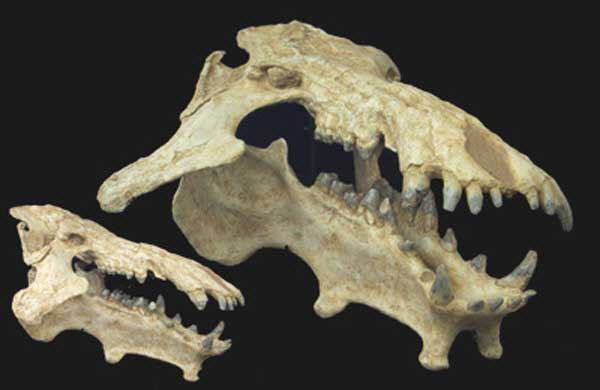 Giant Museum Dinosaur Skulls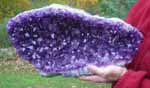 Amazing Minerals
Our BEST FOSSIL DIG AND GEMSTONE MINING, HUGE GEODES TO BREAK OPEN AND KEEP, GENUINE DINOSAUR TOOTH FOR EACH CHILD...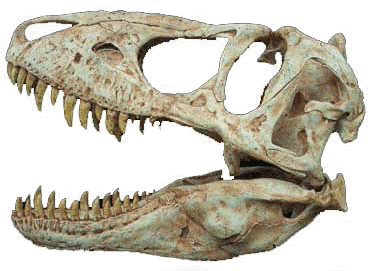 EXTREME Exhibit -- We'll bring out our HUGE specimens, those usually only seen at our larger-scale public events and Museums.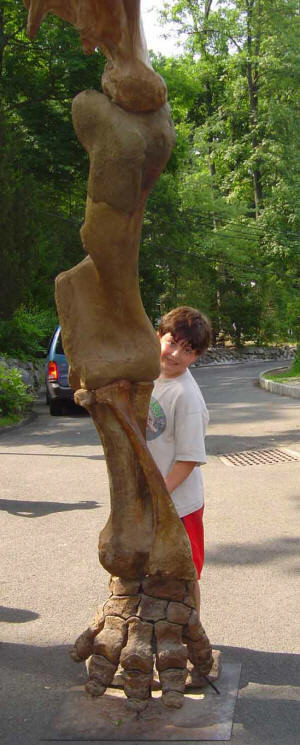 These major pieces will be the show-stoppers in our enhanced interactive show. Neil will share the latest in scientific finds related to dinosaurs, fossils & minerals, in the entertaining style which has kept hundreds of thousands of school kids engaged for nearly 7 years!
Imagine, huge dinosaur skulls usually seen only in Museums - Now in your living room!!. Huge genuine dinosaur bone fossils, huge dinosaur egg nests, genuine dinosaur teeth, Our 9-FT Mastodon Leg, even EXTREME INSECTSthat will have the kids eyes popping out of their heads!

Huge gorgeous crystals that will amaze you.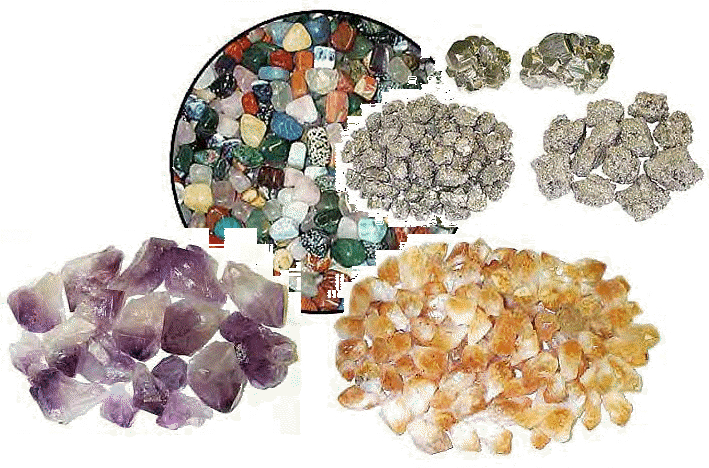 Each Instructor has their own unique set of display specimens that may vary from photos on this page.
My seven year son had a fabulous time at his extreme party, not only did it validate his continued interest in dinosaurs and pre-historic life but Neil spoke with such knowledge and enthusiasm on the subject that he captured the imaginations of everyone there. I have had several mothers inform me that it was the coolest party this year, and I enjoy bumping into children still wearing their shark's tooth necklaces in and around town. I have no hesitation in recommending Prof. Neil and Dinosaurs Rock.
Kind Regards
Tamara

EXTREMELY HANDS-ON!!!
Kids will do 5 Hands-on Activities...and Take Home Lots of Fossils & Minerals!
1. EXTREME EXCAVATION DIG - for LOADS of Genuine Fossils, including 1 rare, huge Megalodon Shark tooth per child...in addition to chunks of real Dinosaur Bone, Petrified Wood, 500 Million Year Old Trilobites, nasty looking shark teeth, and more.

2. EXTREME GEMSTONE PANNING with real mining pans. Discover and take home TEN (10) specimens -- GENUINE Rubies, Emeralds, Herkimer Diamonds, Amethyst, Citrine, Topaz, plus many more REAL Gemstones

3. EXTREME GEODES -- We've imported special giant Geodes direct from Brazil for this EXTREME event... Each guest will safely break open A HUGE GEODE with our rock hammer.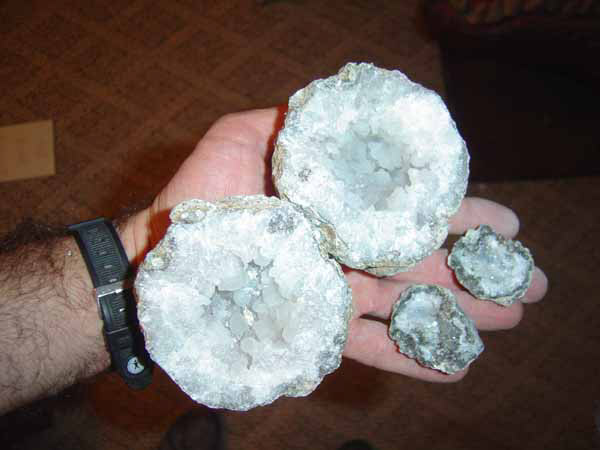 Look how Huge and EXTREME the Geode is above compared to
the geodes we typically break open at parities.
4. EXTREME CRAFT
- Each guest will make a really cool Fossil Shark Tooth Necklace using a 30-Million Shark Tooth that we've accessed from The
Atlas Mountains of Morocco.
EXTREME Goodie Bags... Each party guest will take home The Coolest Goodie Bag on Earth, including a
GENUINE SPINOSAURUS DINOSAUR TOOTH,
REAL GOLD, plus more!!
See Items Below...



Each child takes home a




Genuine SPINOSAURUS Dinosaur Tooth!




Each child takes home a Genuine GOLD Filled Vial!



Not Just A Party, This Is An Event!!

With an EXTREME party, you'll get our
PARTY INVITATIONS - OUR EXCLUSIVE DINOSAURS ROCK POSTCARDS

EXTREME PARTY PRICING - $1250 for up to 20 children (kids over 20 at $50/child)
DINOSAURS ROCK will wow your guests for about 90 minutes!
If budget allows...this is the b-day event of a life-time!....FYI, the retail value alone of all the specimens and products given away at the party is far more than the price of the event! ...
That's aside from the value of the major exhibit set-up and show!



Request a Party Below
Due to the EXTREME Size and Weight of many of our specimens, easy
access to your home is critical. Please speak with us about this before booking.
Add Some Really cool UPGRADES To Your Party
CLICK HERE
Call us at (845) 368-DINO (3466)
or 1-800-411-DINO (3466)
Check Out Our Other Dinosaur Parties: